Upcoming SeminarInternational Inquiries
Contact us on (800) 582-0360 or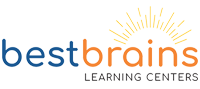 Abacus
Best Brains uses the Abacus tool to teach math, however, the skills the children acquire during this learning process...

Math
Best Brains Math helps build a child's foundation from the basics of number sense all the way through and beyond...

English
Best Brains English Program is a comprehensive program designed to give your child an edge in the classroom. Our...

GK
Best Brains is the only place your child can truly develop a love for learning. We have incorporated GK...
Looking to make a difference in your community? The supplemental education market is fast growing and is a smart business choice when it comes to investing in your future. Join franchisees across North America who have chosen to franchise with Best Brains. Best Brains can be your key to a successful career. With prime territories, low investment cost, and personal guidance and support, Best Brains has become one of the fastest growing franchises since 2014.