Contact us on (800) 582-0360 or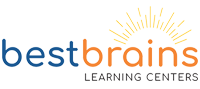 Best Brains
Privacy Policy
Non-Personal Information Collection and Use
IP Addresses/Browser Type
We may collect certain non-personally identifiable information about you and your desktop computer and/or mobile device when you visit many of the pages of the Site. This non-personally identifiable information includes, without limitation, the type of browser that you use (e.g., Safari, Chrome, Internet Explorer), your IP address, the type of operating system that you use (e.g., Windows or iOS) and the domain name of your Internet service provider (e.g., Verizon, AT&T). We use the non-personally identifiable information that we collect to improve the design and content of the Site Offerings and to enable us to personalize your Internet experience. We also may use this information in the aggregate to analyze usage of the Site Offerings.
Cookies
When a User visits the Site, we send one (1) or more cookies and/or gif files (collectively, "Cookies") to assign an anonymous, unique identifier to the applicable User's computer. A Cookie is a piece of data stored on your hard drive containing non-personally identifiable information about you. Cookies have many benefits to enhance your experience at the Site. To find out more about Cookies, please visit www.cookiecentral.com. We use Cookies to improve the quality of the Site Offerings, including for storing User preferences and tracking Site-User trends (such as pages opened and length of stay at the Site).
Most Internet browsers are initially set up to accept Cookies, but you can reset your browser to refuse all Cookies or to indicate when a Cookie is being sent. To disable and reject certain Cookies, follow the instructions associated with your Internet browser. Even in the case where a User rejects a Cookie, he or she may still use the Site Offerings; provided, however, that certain functions of the Site Offerings may be impaired or rendered inoperable if the use of Cookies is disabled. We reserve the right to retain Cookie data indefinitely.
Best Brains reserves the right to transfer and/or sell aggregate or group data about Users of the Site Offerings for lawful purposes. Aggregate or group data is data that describes the demographics, usage and other characteristics of Site Offerings Users as a group, without disclosing personally identifiable information.
Third-Party Websites
This Site may contain links to third-party owned and/or operated websites including, without limitation, websites owned and/or operated by Best Brains' Third-Party Service Providers and/or Marketing Partners. Best Brains is not responsible for the privacy practices or the content of such entities and/or websites. In some cases, you may be able to make a purchase through one of these third-party websites. In these instances, you may be required to provide certain information, such as a credit card number, to register or complete a transaction at such website. These third-party websites and entities have separate privacy and data collection practices and Best Brains has no responsibility or liability relating to them.
Interactive Services
If you engage in any interaction with Best Brains, other Users or any third-party via the Interactive Services, you should be aware that the personal information that you submit by and through the Interactive Services can be read, collected and/or used by other Users of these services, and could be used to send you unsolicited messages or otherwise to contact you without your consent or desire. We are not responsible for the personal information that you choose to submit via the Interactive Services.
Opt-Out/Unsubscribe
Notwithstanding the foregoing, we may continue to contact you for the purpose of communicating information relating to your request for Site Offerings, as well as to respond to any inquiry or request made by you. To opt-out of receiving Site Offerings-related and/or inquiry response-related messages from Best Brains, you must cease requesting and/or utilizing the Site Offerings and/or cease submitting inquiries to Best Brains, as applicable.
Deleting, Modifying and Updating Your Information
We ask individual Users to identify themselves and the information requested to be accessed, corrected or removed before processing such requests, and, to the extent permitted by applicable law, we may decline to process requests that are unreasonably repetitive or systematic, require disproportionate technical effort, jeopardize the privacy of others or would be extremely impractical (for instance, requests concerning information residing on backup tapes).
Please be advised that deleting your personal information may terminate your access to certain of the Site Offerings. If you wish to continue using the full complement of Site Offerings, you may not be able to delete all of the personal information that we have on file for you.
Please be further advised that, after you delete your personal information, residual copies may take a period of time before they are deleted from our active servers and may remain in our backup systems.
Transfer of Personal Information Internationally
If you are visiting the Site from a country other than the country in which our servers are located, your communications with us may result in the transfer of information across international boundaries. By visiting the Site and/or otherwise communicating electronically with us, you consent to such transfers. Even if your jurisdiction does not have the same privacy laws as the jurisdiction where our servers are located, we will treat your information as subject to the protections described in this Privacy Policy.
Changes to this Privacy Policy
Best Brains reserves the right to change or update this Privacy Policy at any time by posting a notice on the Site that we are changing our Privacy Policy. If the manner in which we use personal information changes, Best Brains will notify Users by: (a) sending the modified policy to our Users via email; and/or (b) by any other reasonable means acceptable under applicable state and federal law. You will have a choice as to whether or not we use your information in this different manner and we will only use your information in this different manner where you opt-in to such use.
Contact Us
If you have any questions about this Privacy Policy or our privacy practices in general, you may email us as at: info@bestbrains.com.
Request Info
(All fields are mandatory)