Contact us on (800) 582-0360 or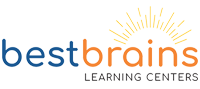 Start your own Best Brains center for only $3000
Best Brains is sponsoring teachers across the nation to start their own Best Brains center for only $ 3000. The rest of the expenses including furniture, training, advertising will be all financed by Best Brains. Please note that to qualify for this program, a certificate in teaching or a degree in the field of teaching is mandatory.
Best Brains
Supports Our Veterans
US Veterans Receive Free Training
Looking to continue your service?
Best Brains invites you to join our network of owner/operators across the United States. Since 2013, we have been opening successful centers in partnership with owners who are dedicated to improving the lives of children in their local communities. Best Brains centers support students and their families with individualized attention from real teachers and a proven curriculum designed to help children perform better in school on homework, tests, and final exams.
As our brand expands, we want to share our successful business model to more communities than ever! That means finding and training individuals with a proven dedication to making the world a better place.
Veterans make amazing franchisees for Best Brains Learning Centers. A veteran is someone who leads by example. An individual who holds themself to a higher standard and delivers results. Someone the parents of their community can entrust with their children's academic success.
To get you started in our franchising program, we will waive the initial franchise training fee for veterans – a $2,500 value – so you can dedicate more of your resources to establishing a learning center in your community where children can learn, grow and thrive.
For more details please contact Best Brains Franchise team at franchise@bestbrains.com
Request Info
(All fields are mandatory)