Contact us on (800) 582-0360 or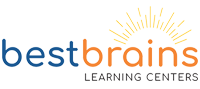 What is Best Brains Learning Centers?

Best Brains is an after-school tutoring company. We provide in-person instruction to students ages 3-14. Students come to the center weekly to receive 1-on-1 instruction from real teachers in Math, English, Abacus, and Coding. Some of our locations also offer programs such as Public Speaking, Creative Writing, Test Prep, and Summer Camp. Best Brains is the perfect tutoring solution for any child who wants to Be Their Best!

When was Best Brains founded?

Best Brains was founded in 2011 with 2 locations in Schaumburg and Naperville, Illinois. In 2013, the company began franchising in Virginia, Maryland, and Texas. In 2015, Best Brains of Canada started opening locations in the greater Toronto area. Today, the brand has over 140 locations across 23 states and Ontario.

What are the qualifications necessary for a Best Brains Franchisee?

If you love working with children and have a passion for spreading knowledge, Best Brains could be the right fit for you. All Best Brains Franchisee candidates who do not qualify for the Special Teacher Program must meet the following qualifications to be considered for a franchise opportunity:

A passion for and dedication to education and working with children

A four-year degree
A teaching background is helpful, but not necessary

The required capital needed is $40,000 liquid capital
Minimum $100,000 net worth
Strong social networking in your community
Excellent communication and interpersonal skills
A minimum commitment to Best Brains of at least 25 hours a week
Citizenship or Permanent Legal Residency (Green Card) in the country which you want to open a franchise

How much does it cost to open a Best Brains center?

The initial investment in Best Brains is designed to be low-impact on the franchisee, so that they have as much capital as possible to put directly into the business. For a full cost breakdown, you can request a franchise kit.

What is the process for opening a new location?

To obtain a Franchise with Best Brains, you must complete a few steps

Step 1: Initial Inquiry
Step 2: Formal Application
Step 3: Approval Period
Step 4: Signing Franchise Disclosure Agreement
Step 5: Training
Step 6: Grand Opening

Refer to Our Process for a detailed description

Does Best Brains provide training to new franchisees?

Yes, once selected to be a franchisee, owner/operators go through training both at home, in our corporate office, and shadowing at various operating center locations. Franchisees also receive ongoing training via emails, newsletters, webinars, and conferences.

Do you provide discounts to educators?

Yes, state or provincial board-certified teachers receive deep discounts on their initial investment and are eligible for special loans through Best Brains.

Can I run a virtual Best Brains location or an at-home program?

No, all Best Brains locations operate out of commercial spaces and must offer in-person classes.

What makes Best Brains different than other learning centers?

Best Brains provides students with 1-on-1 instruction from real, certified teachers in small classes. Our proprietary, non-repetitive curriculum is aligned to common educational standards and helps children understand concepts instead of relying on memorization. We offer Math, English, Abacus, and Coding all under one roof and have many additional programs such as Public Speaking, Creative Writing, Test Prep, and Summer Camp. Best Brains offers competitive pricing with no contracts!
Request Info
(All fields are mandatory)