Contact us on (800) 582-0360 or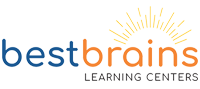 What is Best Brains?

Best Brains is an after school learning center that helps students with Math, English, Abacus and General Knowledge. At Best Brains we believe in learning with a true understanding. Each week our students work with a state-board certified teacher to ensure learning is at its highest level.

What criteria must be met to become a Best Brains Franchisee?

If you love working with children and have a passion for spreading knowledge, Best Brains could be the right fit for you. All Best Brains Franchisee candidates who do not qualify for the Special Teacher Program must meet the following qualifications to be considered for a franchise opportunity:

A passion for and dedication to education and working with children

A four-year degree
A teaching background is helpful, but not necessary

The required capital needed is $40,000 liquid capital
Minimum $100,000 net worth
Strong social networking in your community
Excellent communication and interpersonal skills
A minimum commitment to Best Brains of at least 25 hours a week
Citizenship or Permanent Legal Residency (Green Card) in the country which you want to open a franchise

Do you offer discounts to educators?

If you're a teacher, you're in luck! We offer discounts to state certified teachers interested in franchising. Teachers are able to start their own Best Brains center for as little as $3,000. Contact us to learn more about this opportunity.

What is the application and approval process?

To obtain a Franchise with Best Brains, you must complete a few steps

Step 1: Initial Inquiry
Step 2: Formal Application
Step 3: Approval Period
Step 4: Signing Franchise Disclosure Agreement
Step 5: Training
Step 6: Grand Opening

Refer to Our Process for a detailed description

What kind of training will I need?

Best Brains offers an intensive training program that includes complete training in center management, abacus training and classroom training. This 12-day training will span across 2-3 months. Partial training is completed at our headquarters in Arlington Heights, Illinois.

How much money and space do I need to open a Best Brains Center?

To qualify as a potential Best Brains Franchise owner, you'll need to have a minimum net worth of $100,000 and required liquid capital of $40,000. The amount you need to open your Center will depend heavily on where you plan to set up your business. From an initial investment perspective, the range you'll need as stated in our Franchise Disclosure Document ranges from $39,000 to $78,700. It is recommended that your retail location for the center be at least 1,000 to 1,500 useable square feet. For more details, please visit our Investment overview.

Is there a franchise opportunity in my area?

Best Brains is always looking to expand its reach. Click to see our Available Locations

How much is your franchise fee?

Our Franchise fee is $10,000. For a full list of investment costs visit our Investment page.

What sets Best Brains instruction apart from other learning programs?

At Best Brains, our teachers are state/province board certified. We maintain a low student-to-teacher ratio and our curriculum follows official educational standards using a non-repetitious teaching model. We offer a very competitive pricing as we believe education should be affordable to everyone. We are a US based company which provides Math, English, Abacus and more all under one roof.
Request Info
(All fields are mandatory)